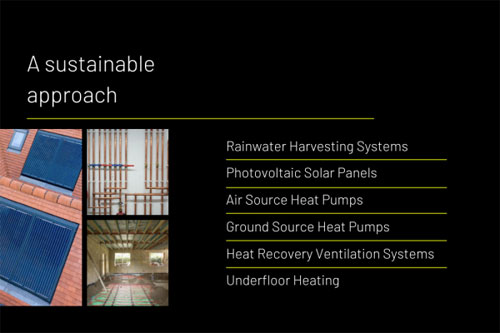 A Sustainable Approach
September 2021
Evidence suggests that buildings do not perform as well when they are completed versus when they were being designed. This 'performance gap' can cost homeowners in the long term.
Ensuring a home is built as energy efficient as it was designed is becoming increasingly important as UK consumers face energy price rises.
Decisions made at the very beginning of the development process can impact energy performance. That's why all our builds are project managed, from quotation to completion and handover by our Directors.
Early involvement, continued monitoring and goal setting help ensure the performance of your home lives up to its design.
We are on hand to ensure continuity of time and budget management. We review proposed internal layouts to ensure all elements of design and build work in real life settings.
At Compass Construction we understand renewable energy sources and can recommend tried and tested systems that match your builds budget.
So why not call us today so see how we can turn your energy efficient design into an energy efficient build.
CONSTRUCTION, DESIGN AND BUILD TO THE HIGHEST STANDARD